M/S KANTILAL B. DESAI AND SON (KBDS)
KBDS is an Indenting agency exclusively representing numerous overseas manufacturers from the world over, operating in two broad segments: Industrial and Agricultural sectors. (Petrochemicals, Ferrous & Non-ferrous Metals, Nuts and Dry-Fruits, Seeds and many more…).
M/S POWERTRADE CORPORATION (PTC)
PTC is engaged in the Import-Distribution of goods from its own warehouse to service the needs of our clients and to provide effective End-To-End Procurement and Supply Chain Solutions.
We represent numerous renowned overseas producers and suppliers for Pan-India marketing of their products as authorized distributors and commercial sales agency.
100
+
Years of Experience
60
+
Strategic Supply Partners
Our reputation is our most treasured asset and the foundation on which we have built our group's existence for 120 years in international trade.
The only way to protect and improve our reputation is to exceed the supplier-client expectations, meet our commitments, innovate in our business and deliver excellence – at all times! When we say that we want to shape great experiences, we mean it!! To truly shape great experiences, we recognize the importance of doing the right thing at all times while doing business. Striving to 'wow' our supply partners & customers alike is our mission.
We want to provide additional supplier-customer value by complementing our products with relevant services to be an effective bridge for both sides.
As 'trusted advisors', we strive to share verifiable valuable marketing intelligence honestly and transparently to enable better informed decision making for stakeholders. We want to reinforce our market leadership while making a lasting positive difference to companies & individual associated with us.
We are thrilled to engage in 'resource-smart Sustainovative' businesses. To achieve what we have and what we want to – is through deep effective collaborative engagement by finding innovative paths in these challenging and globally dynamic situations.
Business is a team sport and I'm excited to be part of this one, ably supported by dedicated and result-oriented employees working with us.
We shape experiences! Great ones!
- Virendra Desai, CEO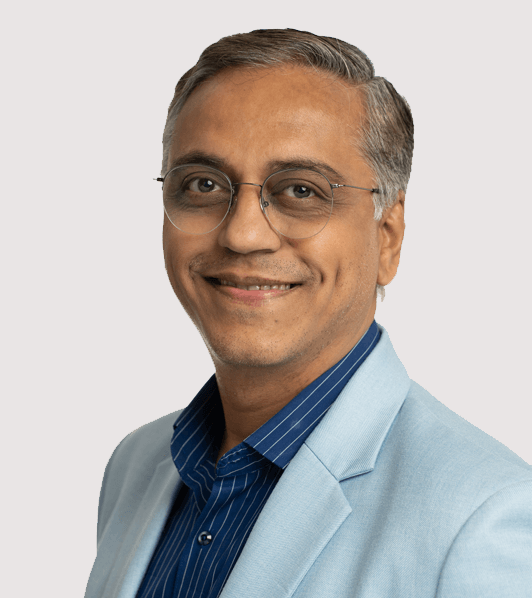 Mission
Provide Most Effective End-To-End Procurement And Supply Chain Solutions.
Sustaining Our Reputation As A Reliable Supply Partner And A Dynamic Player In The Market
Provide Strategic Marketing-Sourcing Solutions.

Vision
Increase And Deepen The Customer Base.
Increase The Suppliers In The Existing Portfolios.
Focus on developing business with Asia while continuing existing businesses with Europe, and the U.S.A. & south-central America, Austral-Asia..